Hello! I'm fedellen and welcome to my 16th weekly devlog. Our goals this week involved furthering the development of our Unicorn Runner prototype, which we certainly have. I have created over 10 different jumping puzzles this week and added them to a procedural generator which was my personal goal this week. Side goals included adding a special Star Mode to the game and begin work on sound effects but we'll be pushing those to next week.
Animation Updates and Gameplay Tweaks
With each sprite update and animation from abonbon the game is looking more polished and starting to feel alive which you can see in action via my latest Screenshot Saturday tweet. Its amazing how fast everything seems to be coming together. By building all of these puzzles everything is starting to flow very nicely and its really relaxing to playtest and tweak all the little game play flaws I find. I've separated the puzzles into 6 different categories with 4 variants each so far and I plan to make more. In addition while the play is up in the "sky layer" I've added unique sets of rainbow rails and balloons for the player to try to stay up as long as possible.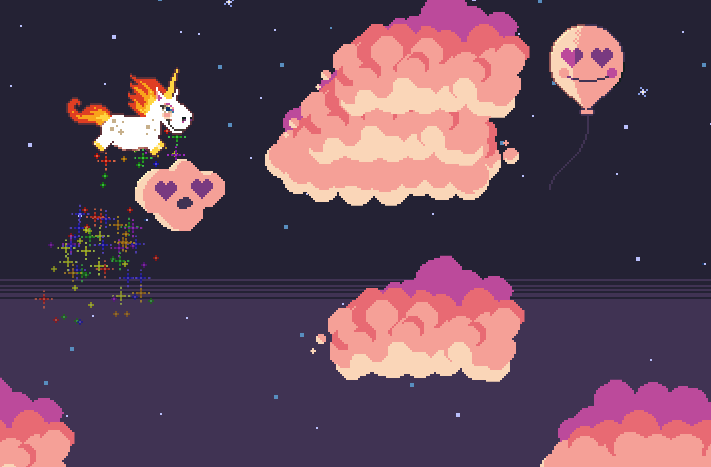 abonbon is currently out of the country on a journey overseas for her day job and will be for the majority of next week. In addition to the work that needs to be done over there she also has over 55 hours of travel time. This means I'm doing the full-time care duties for our son and often struggle to find time to get into the code for any longer stretches of time. I do however find smaller windows of time to get a few things done here and there; like writing this blog post and taking a shower during his nap time.
Before she departed I focused on getting our Astral Defense update and the newest Sonar Smash version compiled for launching on all platforms. Apple was rejecting every Astral Defense build I sent them with a strange error I spent a bit of time solving; ended up being some leftover and unused AdMob code. I've been thinking a bit about our next game and have begun fleshing out a game design document mainly to organize my thoughts. For a bit of a break from coding I'd also like to get back into a daily pixel art routine again, to speed things up I've decided to focus on quick 1 bit sketches.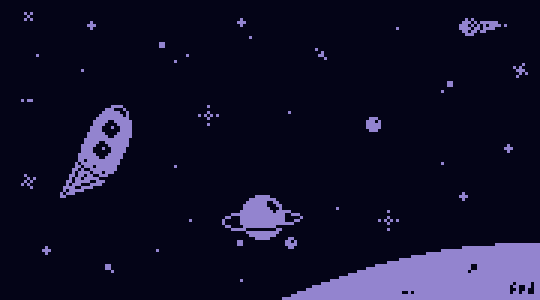 As I wrote up above, abonbon will remain busy with her day job throughout next week. My goal continues to be moving forward on unicorn runner development. I have added the first two "gadget" type mechanics to the game this week and a personal goal will be adding several others. Hopefully this week we can come up with a title for our game as we're now pretty far into development. Stretch side goals include adding the special star mode, mocking up a title screen, adding an end of run loot wheel, and even making some sound effects.
Thanks for reading!
fedellen, Pixel Pajama Studios
o/