Description
Sonar Smash is a super cute, fast paced shoot 'em up featuring a lovable dolphin coming soon to iOS, Android, PC, and Mac. Smash your way through endlessly scaling waves of adorable sea creatures using unique and powerful sonar abilities.
Collect rings to unlock sonar powers, refill hearts, and purchase stat upgrades at the randomly occurring vendor. Obtain boosts and relics from high scores, daily chests, and in-game achievements to enhance your next voyage.
History
Shortly after the release of Pixel Pajama Studio's first title, Astral Defense, the development on a new untitled project had begun. It was late July of 2019 when Co-Founder and Lead Artist Bonnie K Thompson sketched out a "reskin" of Astral Defense; this time revolving around a lovable dolphin protagonist. Sonar Smash earned its name after a few weeks of early development and quickly evolved into a much deeper game.
Pixel Pajama Studios focused on concepts and brainstorming over the months of August and September due to some labor intensive relocation efforts; and enjoying a beautiful summer of course. In October the development of Sonar Smash was put into overdrive. The feature list and scope was finalized and Android / iOS testing was underway. Throughout the months of December and January, Pixel Pajama Studios put their final coats of polish on Sonar Smash.
Features
Ten Adorable but Deadly Enemy Types
Retro Themed Juicy Pixel Art Animations
Seven Unique and Powerful Sonar Abilities
Original Grooves by Abstraction Music
Three Formidable Ancient Relics
Purchasable Stat Upgrades and Random Power-up Buffs
Game Center / Google Play Services Leaderboards and Achievements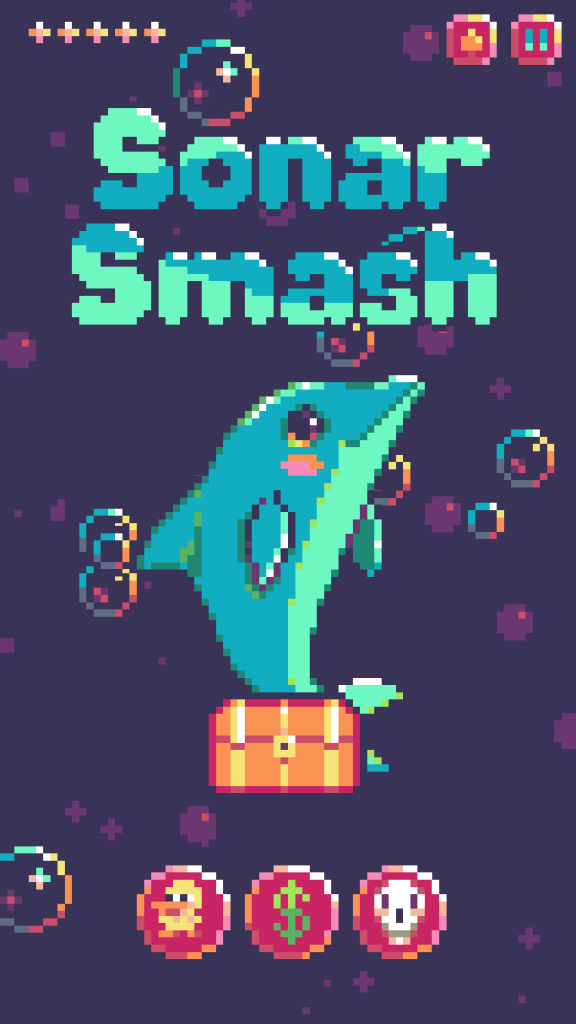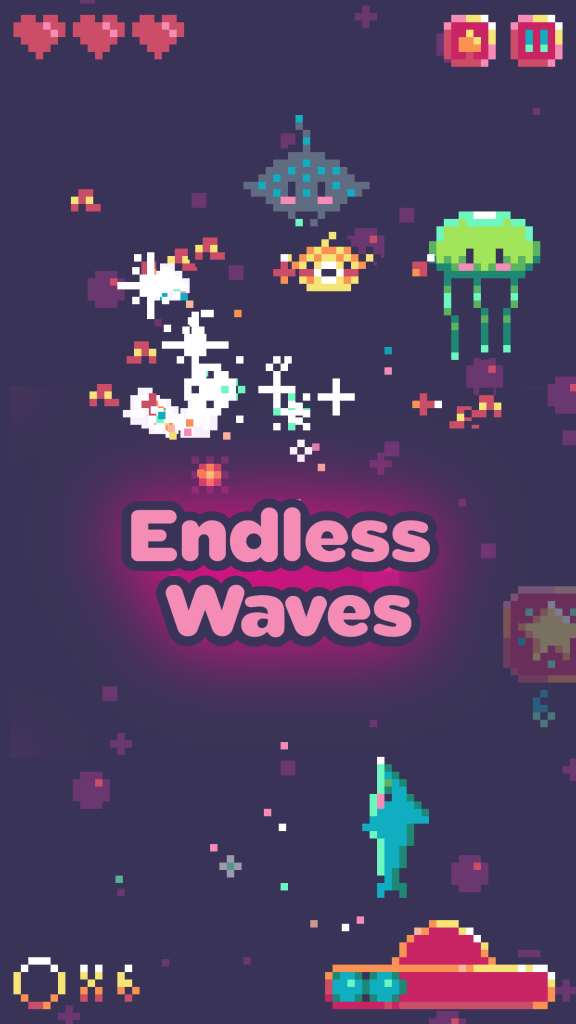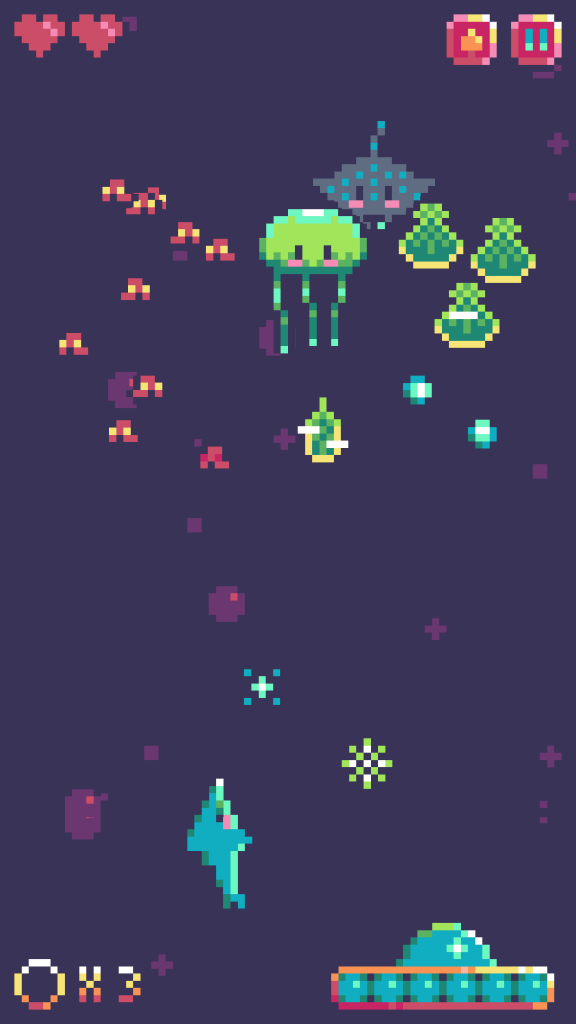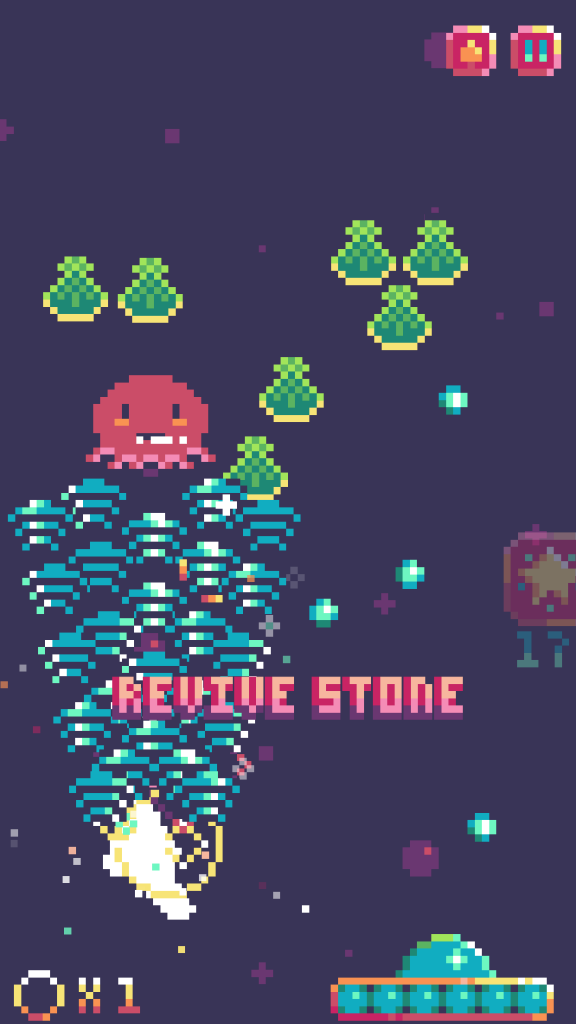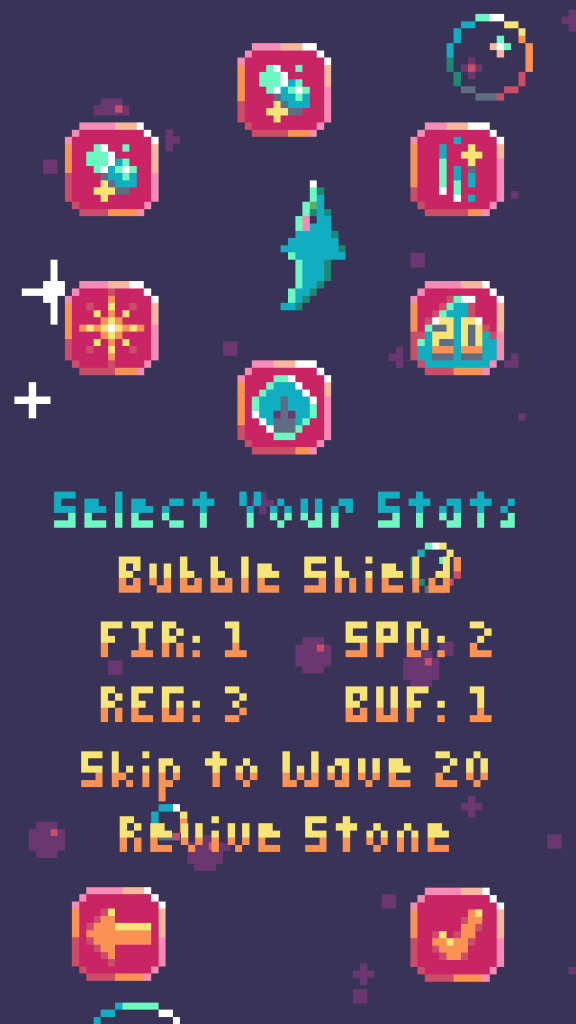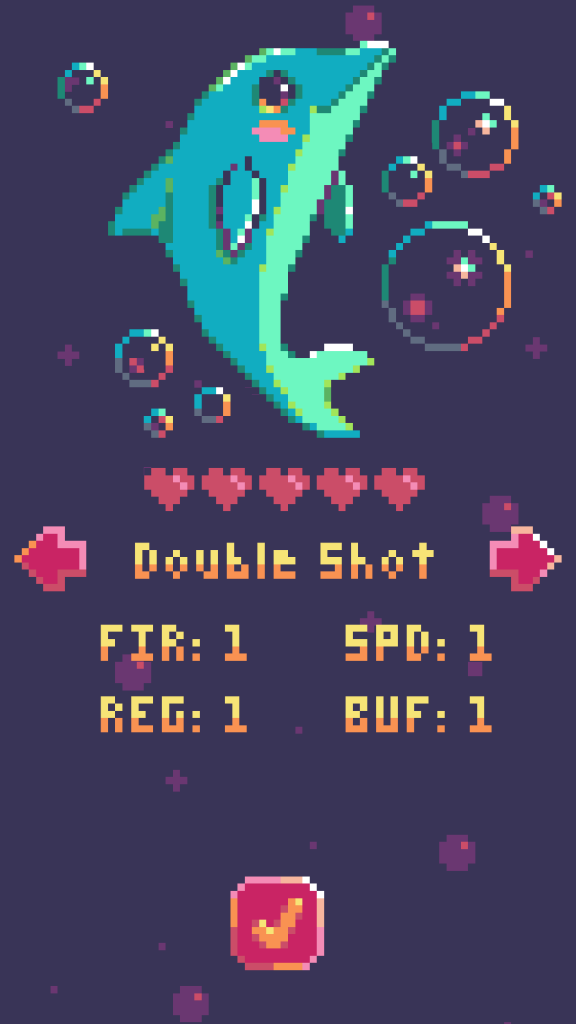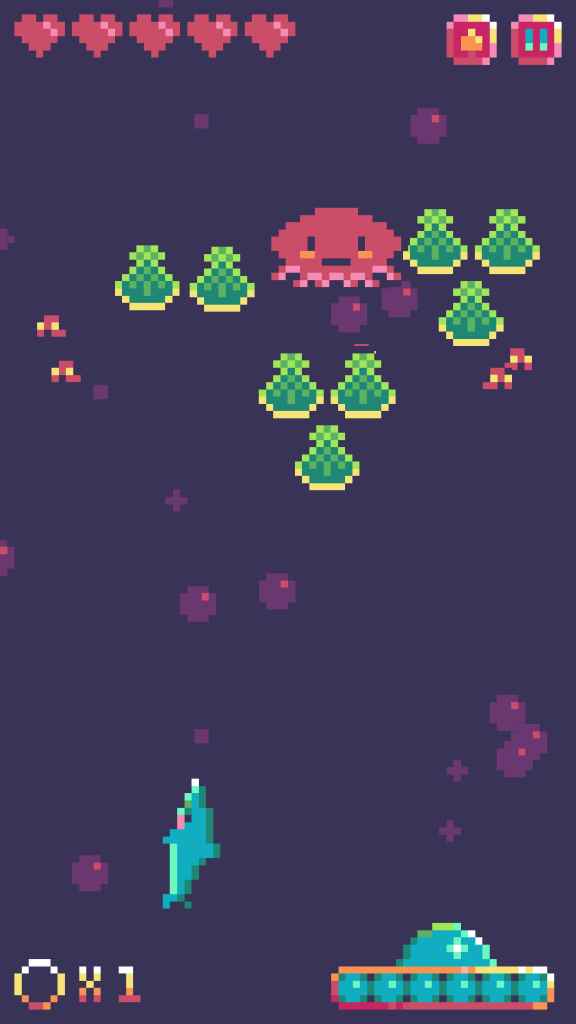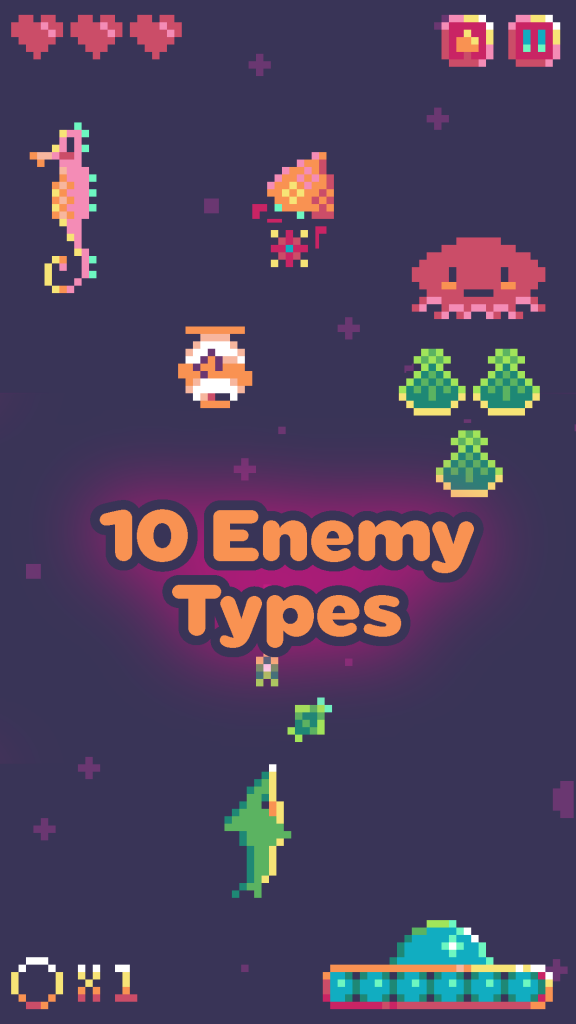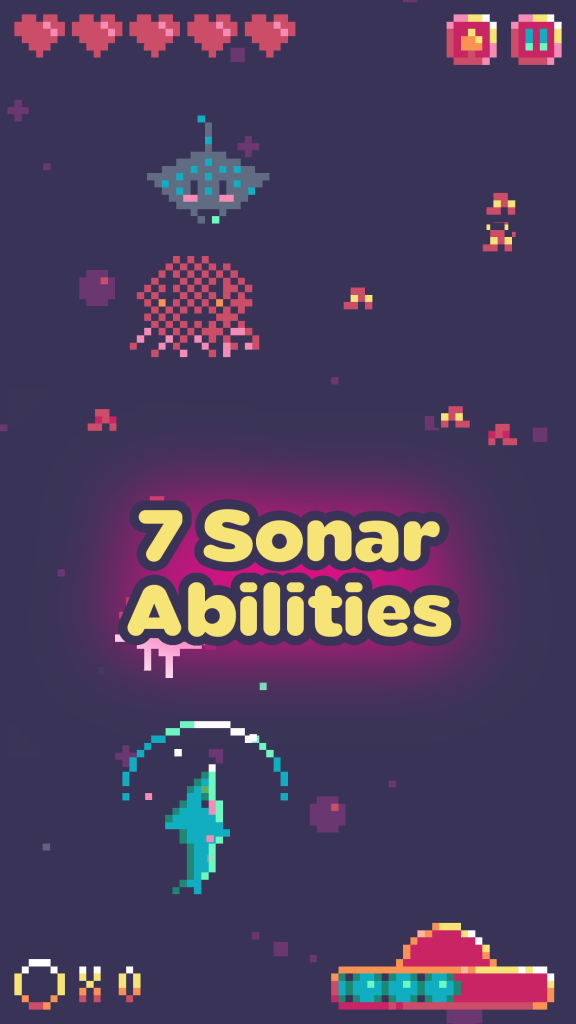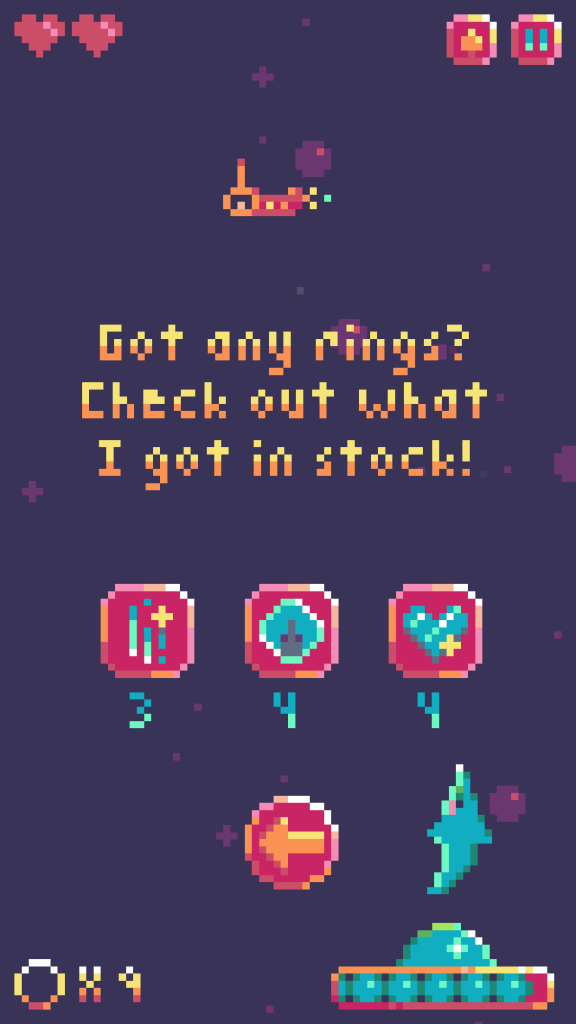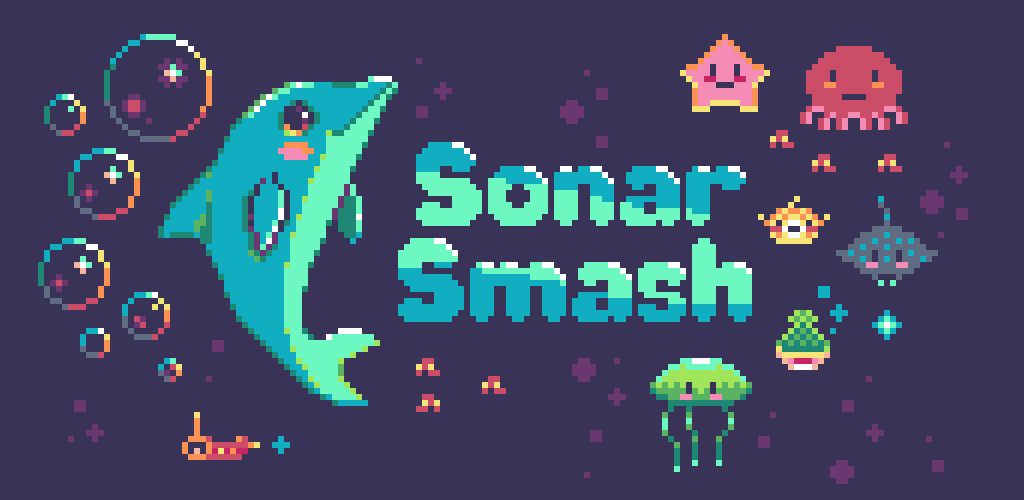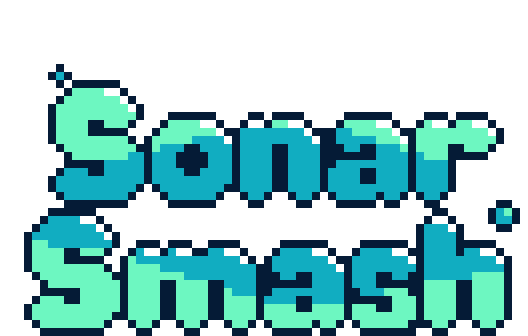 Sonar Smash Press Coverage
Featured on Apple's "New Games We Love" - May 2020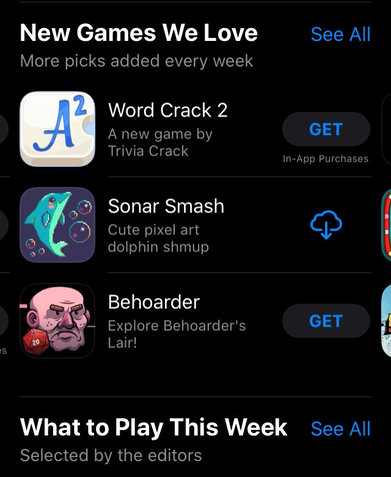 About Pixel Pajama Studios
Pixel Pajama Studios is a tiny indie game studio based in Minnesota USA. Co-Founders Derek Sonnenberg (fedellen) and Bonnie Thompson (abonbon) initially began their pixel art journey as an enjoyable hobby to share together in late May of 2018. The idea emerged to turn their art into a game soon after.

Bonnie, being a classically trained artist, was the perfect fit for Art and Animation; Derek took it upon himself in September of the same year to begin learning how to program and build a game with an engine called Stencyl. Adventures of Duck Guy prototypes were being playtested within months. The long term goal, to create beautiful Pixels in their Pajamas, obviously.

In May of 2019, daunted with the upcoming task of level design, world building, and animation, Derek switched gears; using what he had just taught himself to solely develop and release a game. Pixel Pajama Studios became Pixel Pajama Studios LLC and Astral Defense was polished for release.

Throughout the summer and fall of 2019 Pixel Pajama Studios began development of a new project together, Sonar Smash. Initially the idea was to "clone" Astral Defense in a different theme but Sonar Smash quickly evolved into it's own game with numerous unique features.
fedellen . Derek Sonnenberg — Programming, Game Design, Writing, Marketing, Sound
abonbon . Bonnie Thompson — Pixel Art, Animation, Graphic Design, Video Editing, Sound
Abstraction Music . Benjamin Burnes — Music
Stencyl – Game Engine
Aseprite – Pixel Art and Animation
Bfxr and Audacity – Sound Effects
Ableton – Music