Hello! We've had a wild couple of months since my last devlog. Our biggest announcement this time is our new website redesign. I've mostly been on a magical learning adventure. Along the way, I've become a novice with HTML, CSS, Javascript, and now WordPress. I have much more to learn but I'm proud of what I've designed thus far.
Pixel Pajama Studios Website Redesign
Previously, we had been using Weebly for our website platform as an "easy-fix." While Weebly is certainly very easy to use, it felt too limiting for me. I wanted to move our site away from Weebly and learn more about web development. As a result, I began this big website redesign project.
I spent a solid month of my free time using online resources to learn the basics of HTML, CSS, and a bit of Javascript. Because of my time with Stencyl and novice knowledge of Haxe, a lot of these concepts were fairly easy to for me to pick up. I'm not an expert with any of these languages, but I am becoming more confident in using each them and solving any problems I might encounter.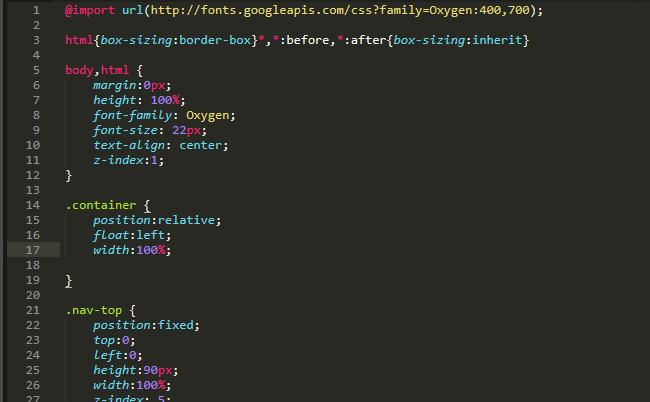 After building a webpage from scratch for a few days, I decided to try out WordPress. WordPress is so widely used that it seems silly to ignore it's value. Similarly, adding this common skill to my portfolio could create endless opportunities in the future. So far, I've been practicing my Web Design with page builders, learning about security threats, and trying different SEO methods.
Our website will continue to be a work in progress moving forward. Its mainly been built with a popular page builder called Elementor. Its an extremely easy to use tool for designing custom pages with WordPress, but it does leave bloat on the pages.
Another page builder I've been trying out recently is Divi. Divi seems like the ultimate visual page designing experience and I'm quite happy with it. It comes loaded with tons convenient features. As I learn more about WordPress I intend to move away from page-builders and dig deeper into theme development.
Sorceress Forest Prototype
We've been having fun working on a new prototype in the recent months. This prototype features a cute little sorceress in a spooky forest. The sorceress must defend herself and her forest from the invading dark spirit creatures. To do this, she uses her elemental spells: fireball, ice blast, and lightning bolt.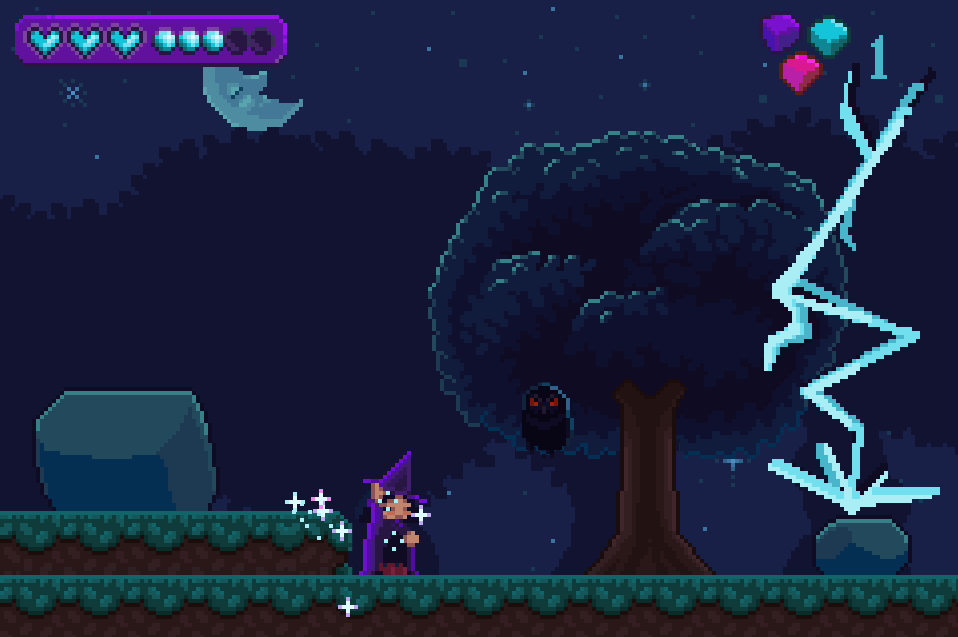 Our project name has simply been "Sorceress Forest" for the majority of the project, but we haven't decided on a working demo title yet. The demo is fairly close to completion. Releasing these projects as demos allows me to save a bunch of time in the polishing phase. We will be releasing an Asset Pack with an HTML5 demo similar to our recent Doomridge Dungeon release.
Pixel Pajama Studios Commissions Are Open
Commissions are officially open for the first time in our studio's existence. This is both good and bad news though. The newly afforded time is unfortunately due to a loss of employment. We've been in pretty good spirits about it and are hopeful we can jump start our business together. If things take longer than we'd like, I'm very optimistic that my portfolio can help me find the employment I'd enjoy.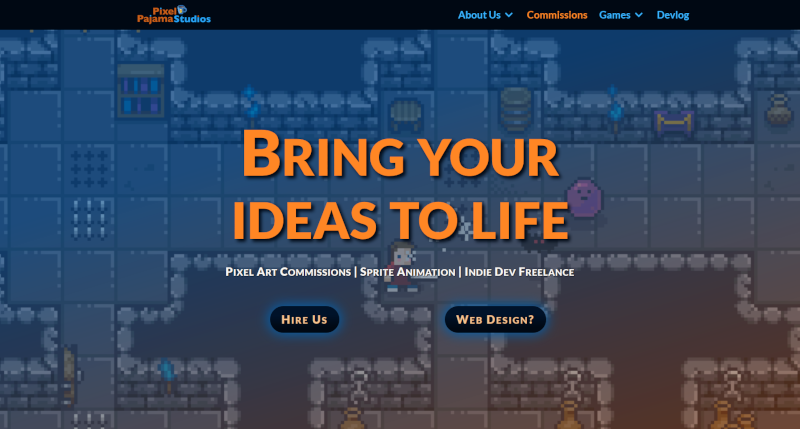 We're have a wide range different Indie Dev Freelance services for hire. These services include Pixel Art Sprite-Work, Game Programming, Graphic Design & Illustration, Video Editing, Prototyping, Animation, and more. Our good friend Skull Commando Labs has been commissioning abonbon's art and animation for a new project, Skull's Nightmare.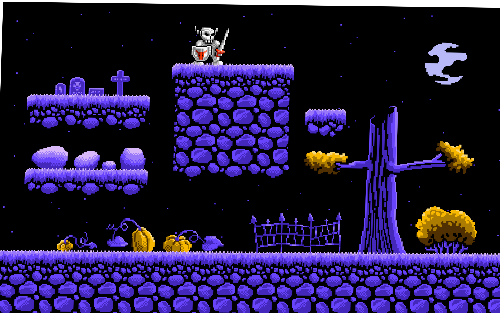 In addition to our game studio services, we're also opening up a web design side of our business. I'm getting very confident in my web design and ability to solve technical WordPress problems. With these added services we've launched a New Web Design Website on a subdomain.
With the new web agency side of our business my focus is locally first. The Local SEO on Google is already starting to pick our subdomain for web design services. I also had the paid opportunity to expand my web portfolio by designing and developing a little website for my mom's business. As I practice and learn more WordPress we'll start sending some cold-emails and maybe even cold-calls to local businesses.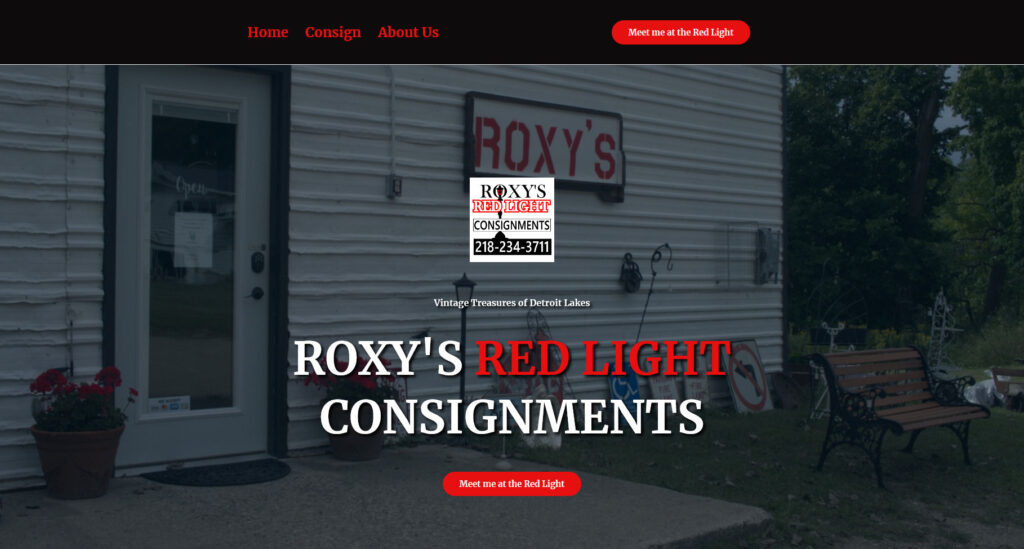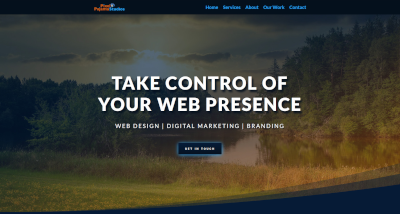 I plan to focus on learning more web development skills in the near future. Specifically, I would like to learn more about WordPress, get comfortable with PHP, optimize our site's speed, and becoming a better content writer. I'm absolutely proud of the design on our website, but its fairly sluggish and bloated.
As an indie studio, our next project will be the "Sorceress Forest" Demo and Asset Pack. We hope to find more clients for either web work or art commissions in the mean time. And I will of course be polishing our site's content and branding periodically as I tinker around with WordPress and learn new things.
Thanks for reading!
fedellen, Pixel Pajama Studios
o/